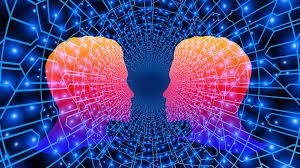 Artificial Intelligence (AI) Game Changer – Artificial Intelligence (AI) is the study and creation of Computer Systems that can perceive, reason and act. The primary aim of AI is to produce intelligent machines. The intelligence should be exhibited by thinking, making decisions, solving problems, more importantly by learning. AI is an interdisciplinary field that requires Knowledge in computer science, linguistics, psychology, biology, philosophy and so on for serious research. We at Himalayan Institute of technology Dehradun, Uttarakhand the best college for pursuing BCA, M.Sc (IT) and B.Sc (IT) make sure that each and every student should be aware about latest technologies and inventions related to their courses.
According to the father of Artificial Intelligence, John McCarthy, it is "The science and engineering of making intelligent machines especially intelligent computer programs". Artificial Intelligence is a way of making a Computer or a Computer Controlled Robot which think in the similar manner in which the intelligent humans think
AI can also be defined as the area of computer science that deals with the ways in which computers can be made to perform cognitive functions described to humans. There are many AI applications that we witness: Robotics, Machine Translators, chat bots, voice recognizers to name a few. AI techniques are used to solve many real life problems. Some kind of robots are helping to find Land-mines, searching humans trapped in rubbles due to natural calamities.
Himalayan Institute of Technology Dehradun, the top ranked college of Uttarakhand is the pioneer in the field of computer and IT courses. These courses emphasis on latest job oriented research topics like Robotics; Machine learning, Speech Recognition and handwriting recognition system which is the essential part of Artificial Intelligence. The ability of a system to calculate, reason, perceive relationships and analogies, learn from experience, store and retrieve information from memory is popularly known as intelligence. The domain of Artificial intelligence is huge in breadth and width. The research area which is the part of academics in BCA, B.Sc(IT) and M.Sc(IT) are Expert System, Neural Networks , Fuzzy Logic and Robotics.
From
HIT Dehradun – Himalayan Institute of Technology
HIT Dehradun is best college in Dehradun Uttarakhand for institute of Hotel Management BHM, BBA, BSc Agriculture, BCA, BSc (IT), B Com, BSc Forestry, BSc Biotechnology, BSc PCM, BSc ZBC, MSc (IT), M Com, MSc Agronomy, MSc Soil Science, MSc Genetic & Plant Breeding, MSc Chemistry, MSc Zoology, MSc Botany. Dehradun.
visit us at https://hitdoon.com
or contact us at 9411558989
instagram- @hitdoonofficial
facebook – https://www.facebook.com/HITDoonOfficial/