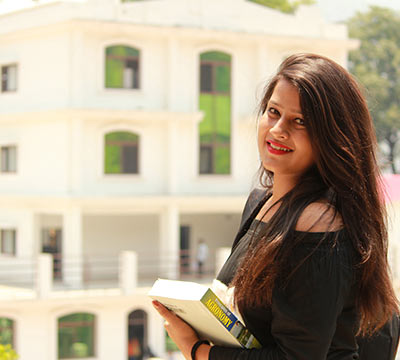 Center For Student Development -
(CSD)
At HIT, we believe in excellence, which originates through creativity. This philosophy drives our pedagogy and curriculum. With emphasis given to not only the fundamentals of academics, but also all-round development of the individual; our student ,when he /she walks out of our institute, is no longer a student, but an executive toughened to take on the battles of the corporate world.
Personality Development Programme -
PDP
The PDP training works towards the ultimate goal of the students' personality development. The CSD believes in overall development of students' personality to achieve rewarding career and business skills, so that they can face the global challenge. The various skills thus developed with active participation of students and faculty give the students a participative and positive-thinking approach.
Our focus is on making students integral part of planning, formatting and executing the day-to-day activities. This goes a long way in giving them a sense of responsibility and a sense of partnership thus taking the Institute also to higher levels of excellence.
CSD's Personality Development Programme comprises of the following :-
Communication skills.
Interpersonal Skills for Personal and Professional life
Team Building
Situation Analysis
Interview and GD Skills
Counselling & Grooming
Monitoring & Feedback
Soft Skill Classes for the students for an overall personality development to improve their Communication & Presentation Skills.
English Language Speaking Programme
At HIT, the major emphasis is on improving students' Spoken English. Faculty encourage students to learn English by speaking. English Speaking Classes are fun because students get to learn to speak in English in a group with techniques such as role play, pair work and group work.
HIT CSD's English Language Speaking Programmeimprove students' communication skills through dynamic group activities focusing mainly on speaking and listening and Interaction with classmates in different social circumstances; both real and role played situations.